Personal Nomad Soulmates story from Ine

Not long after our web app launched in Asia for beta testing, we were seriously surprised what our user and friend Ine from Compass to Connection experienced! We don't want to give away the spark of her story, so sit back and go on to read what happened to her in her own words.
—–
About a year ago I started 'Compass to Connection' and one of the first ideas that came up with it was to create a platform that allows single travelers to meet up. 'Couchsurfing Hangout' has an amazing app to meet locals and travelers and I met amazing new friends on this platform. But there is no focus (and it should stay like that) on dating.
Even through Tinder, I met cool locals and passers-by in many different countries, but it needs some filtering through the profiles to find ones who are open for nice conversations and not just hook-ups. My research continued and I found platforms like Miss Travel and others that are mostly focused on Sugar daddy related travels, no cookie for me.
I was so delighted when I found Nomad Soulmates! They had the exact same idea as me and were already creating a platform like this. Perfect, now I don't have to do it anymore! Hah. 🙂 Through my new contacts from Coworking Bansko, I got in contact with Aline, one of the founders of Nomad Soulmates. Being in personal contact with her gave me the relief that they were really trying to create this platform from integrity and authenticity to bring people together who share the passion for travel.
They also organize retreats now for people to meet each other and the first one in Bansko was a huge success, all the women who participated found their soulmates!
I got an early access invitation because they didn't launch in Europe yet and guess what?
I made myself a profile. One of the first profiles that popped up was a good looking interesting Mexican guy, I proposed a match with him to see how everything works. We started talking and how surprised was he that I contacted him because he was flying the next week from Mexico to Bulgaria to come to the little town of Bansko where I'm at the moment.
What a coincidence or not? 😀 We went for a walk together when he arrived and we're currently working at the same table in the coworking Bansko space. No love story came out, but a new friendship is growing. I'm also in contact now with a few other persons that I will definitely meet when we are on the same continent. This platform is working and the amount of creeps or non-nomads is limited so far.
Many people ask me if I believe in online dating.
I do believe that true love can be found in many places. So sure, also online. I've met many great friends online first, sometimes it was an amazing surprise how deeply we connected in real life too. I'm sure that this is possible for love too. It's also good to not use online dating as your only option but to just be open in life to meet people in your working place, on the street or a friend of a friend. And platforms like Nomad Soulmates make it possible to find that perfect lover also online.
I'm still single at the moment but desiring a relationship and so many other travelers or digital nomads I meet are doing it alone. Maybe it's that strong value of being independent and longing for freedom sometimes that makes it's hard to be open for longer-term commitments. On the other side, I feel that nomadic hearts are open to travel to another continent for their love!
I'm excited for what the future has to bring.
My heart is open, my location is flexible ready to go wherever the wind blows. And I believe that we create our own destiny and relationships. Talking about what we want, attracts the right people in your life, so here we go:
"I'm open to meet a man and/or woman to fall in love with and start a long-term but in-the-moment, open, passionate, adventurous, but transparent and no-drama relationship with."
—-
Thank you so much, Ine for sharing your story with us! We were positively surprised that people already, in early stages of the platform to be alive, connect so well with each other and of course, that was an incredibly fun consistency. Believe in wonders, the world is small!  We wish you the best finding the man of your dreams.
Check it out yourself, sign up now on Nomad Soulmates to start your own love journey! (It's FREE)
And just because coworking Bansko is an awesome place to work from please check out their website too!
@ written and originally posted at Compass to connection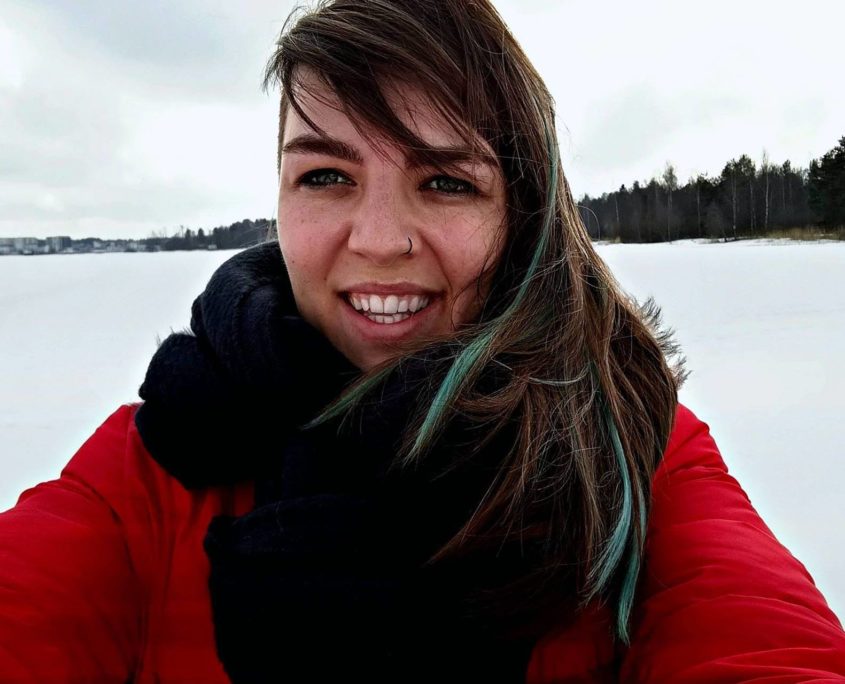 https://blog.nomadsoulmates.com/wp-content/uploads/2018/02/ine-compass-to-connection-nomadsoulmates.com_.jpg
810
1080
Aline
https://blog.nomadsoulmates.com/wp-content/uploads/2021/02/Nomad-Soulmates-Logo-small.png
Aline
2018-02-15 15:34:39
2018-02-15 15:57:03
Personal Nomad Soulmates story from Ine