A digital nomad couple celebrates their love for 12 years

Matilde and Miguel from Portugal are not only longtime soulmates but also business partners traveling and working remotely. Together they left their 'old 9 to 5' decided to start a new, certainly more adventurous chaptor of their life and hit it of as a digital nomad couple.
In this interview we want to know what makes their bound so strong being together for 12 years now, why they think it works so well and if it has taken away from OR added to their freedom (since that is such a huge topic for many independent single spirits among us).
If you know someone who needs to read this, feel free to share! If you are a single nomad interested in meeting and connecting with other like-minded location independent singles then we'd love to welcome you to our free facebook group! Interested in online speed dating events? Then sign up here for our monthly events.
HOW DID YOU TWO MEET, WHAT'S YOUR STORY?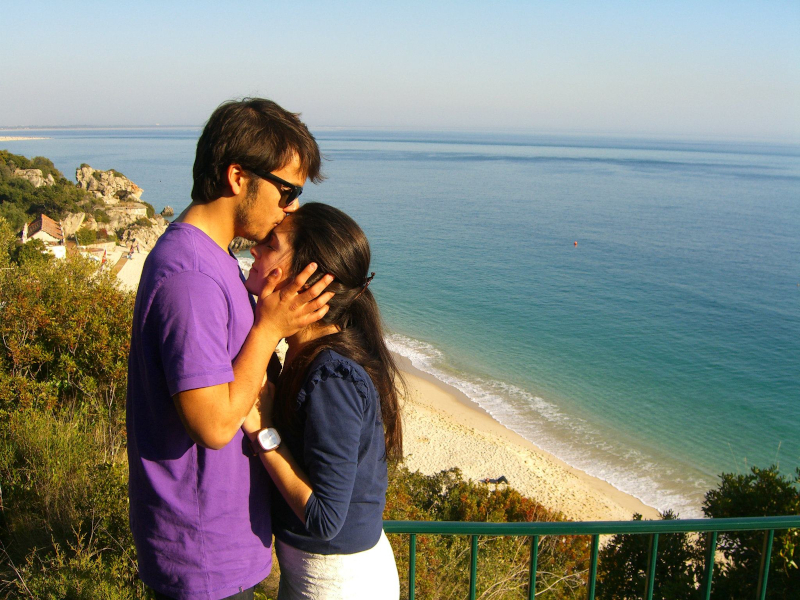 We met 12 years ago. Oh my God, it's so weird to think about it. Such a long time ago! Our story started as a summer love. We saw each other for the first time on the beach, in Santa Cruz- Matilde's hometown. We were both kids! Matilde was 13 & Miguel 15 years old. We started to look at each other a lot & Matilde called Miguel by just saying 'psstt, psstt'.
Like kids that we were, our friends started this whole thing of making us talk with each other and swap mobile numbers. We started to talk a LOT and going out every day and night (yey to summer break). A couple of days after, things developed and we started to fall in love.
We lived 100km far from each other and we were just 2 kids, so for the first 3 years we only saw each other for some days on the summer vacation. After these 3 years, when we were already a bit more mature, we finally gave it a shot and we started dating. But still at a distance in the first 2 years. Fast forward 12 years and here we are traveling the world together and being with each other 24/7.
WHY DID YOU START THE DIGITAL NOMAD LIFE TOGETHER?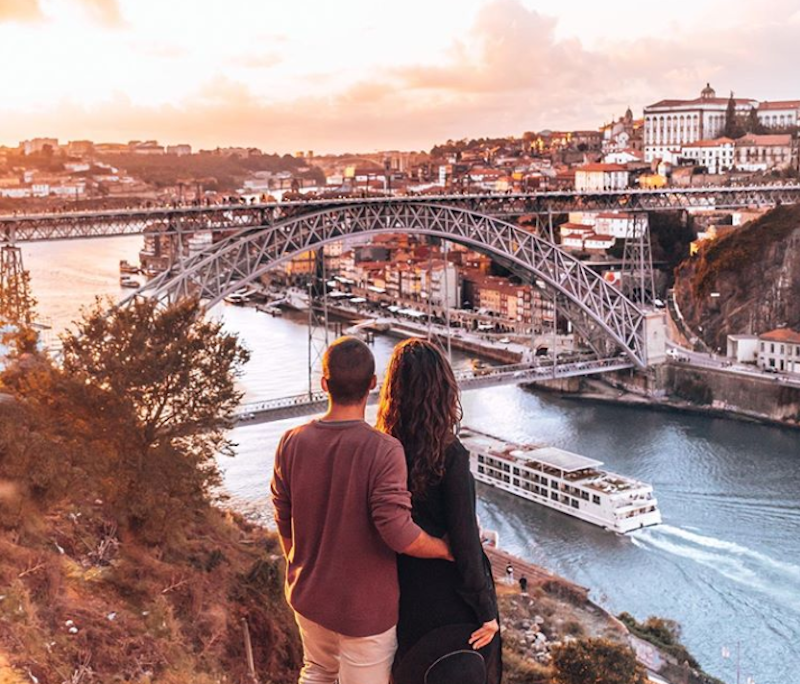 We are both passionate about traveling. Plus, we are 2 free souls who need their independence and freedom to be happy. And we loved to explore the unknown, explore new cultures, people and experience all over the planet. And we discovered we are great travel partners, so this lifestyle seemed the perfect fit for us.
HOW WERE BOTH OF YOU ABLE TO TRANSITION FROM OLD JOBS AND WHAT ARE YOU DOING NOW FOR A LIVING?
We started to think about the digital nomad life after graduating from our courses, Miguel has a Master in Chemical Engineering and Matilde has a degree in Occupational Therapy.
Our studies weren't that compatible with the digital nomad lifestyle, so we decided to learn new skills and start from scratch a new thing. We didn't know exactly what, but we started before we were sure. And we believe it was good for us! The first year we invested endless hours in our education. From photography, social media, digital marketing, and others. and today our business evolved to a blog about Travel & Digital Nomadism (TravelB4Settle), we create digital content for other companies and we are now creating our own digital products.
Soon we will have an online course with everything we learned these past 2 years about working online. We will break down 12 ways to start working online, how to start, useful tools, skills needed and progression plan. If that's something of your interest, keep an eye on us.
WHAT, IN YOUR OPINION, ARE THE BIGGEST REWARDS AND CHALLENGES TRAVELING AS A COUPLE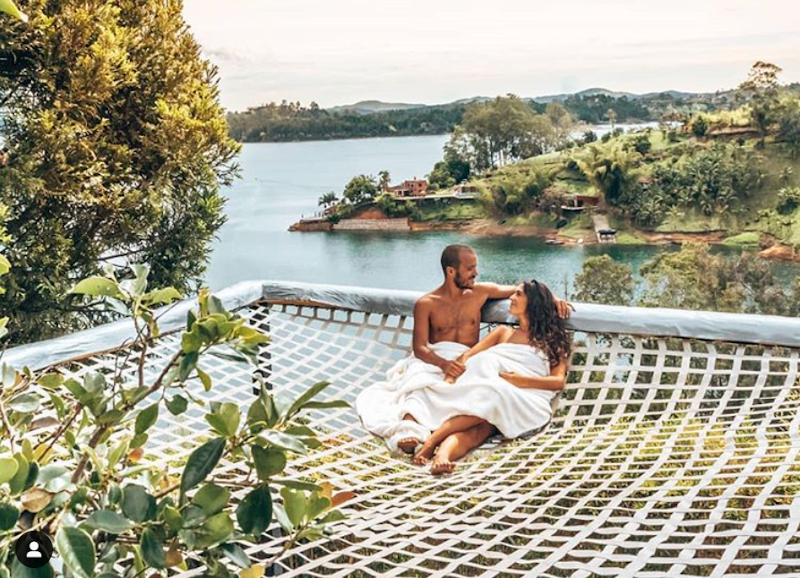 Every time anyone makes us this question, we always start by saying that traveling as a couple is a complex science. It is not easy, that's why people say ''couples that travel together, stay together''.
The challenge is being 24/7 with the same person that obviously will have different needs at different times, different passions, different ways of thinking, different ways to react when obstacles come our way, etc.
In our case, we are very similar to each other, mainly because we grew up together, and we believe it is why it works so well for us. When we are traveling, (most times) we want the same thing, do the same things, eat the same things, etc. And we are both relaxed which is great to deal with the unpredictabilities of traveling. We are not perfect, and we fight like any other couple. But it works for us!
But then… we added a business between us! Now we also work together, we are our own bosses, we manage TravelB4Settle together. It's a completely different and harder challenge. We have to make dozens of decisions every day!
However, there's always the good side, of course. We would say that the biggest rewards of traveling as a couple is having someone who we love to share the good and the bad moments, discover the unknown together, constantly live new experiences outside our comfort zone and creating unique memories that will last forever.
HOW DO YOU MANAGE YOUR OWN TIME WHEN BEING TOGETHER 24/7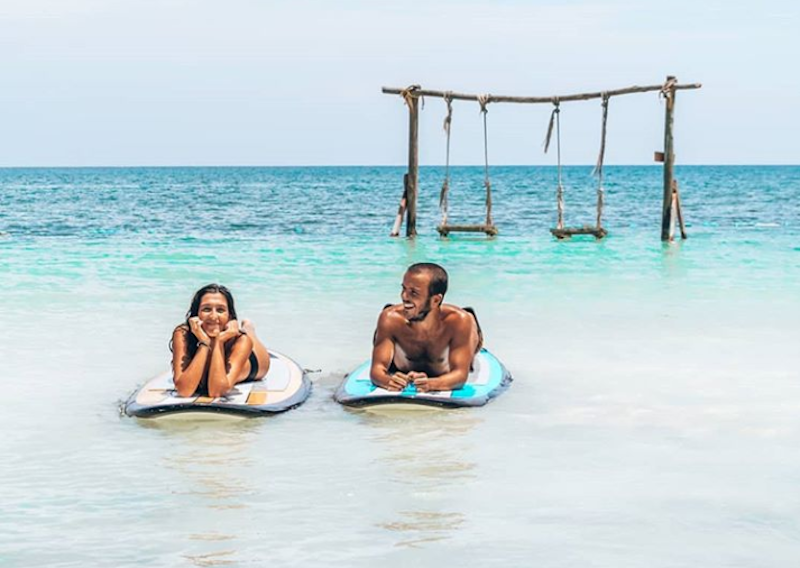 This is a deal-breaker for many couples. Even if we are together 24/7 we can't simply ignore our privacy and personal time. We always gave importance to our personal time and we believe it made us strong.
Every day we try to have at least a few minutes of our own time to do the things that each of us like, or to have time just for friends/family (even if it's by call). In the morning I (Matilde) always like to have my own moment by starting the day alone with yoga, while Miguel stays in the bed sleeping or reading. When we are traveling, during the day Miguel would always like to have his time doing his passions, like surfing, play football or any radical sports, etc.
Communication is a very important and powerful tool. If we feel like having our own time or doing our own thing, we can't be afraid to express it. And it is vital for a couple that this personal time is respected!
MANY PEOPLE IN OUR COMMUNITY BELIEVE THAT BEING IN A RELATIONSHIP AS A NOMAD IS TAKING AWAY FROM THEIR FREEDOM, DO YOU THINK THAT'S TRUE?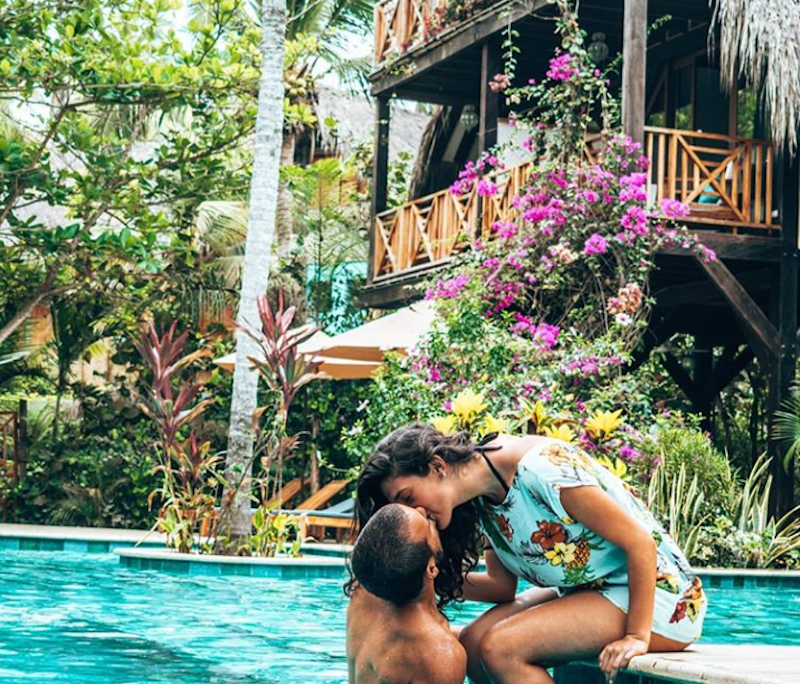 Well, we are the only responsible for our own freedom. There are couples who are living pure freedom and singles who are not. It only depends on us, and communication plays a huge role here.
We have, always to express what's on our minds and hearts. And being in a relationship is finding a balance of what every part wants. If we feel a relationship is retracting our freedom we will never feel inner peace and pure happiness, and if we are not expressing that, even worse!
Of course, there are small things can't be done as a couple for safety or respect. But in general, freedom is way more than these small things and a healthy relationship will definitely outshine that.
WHAT ARE YOUR FAVORITE DATE (IDEAS)?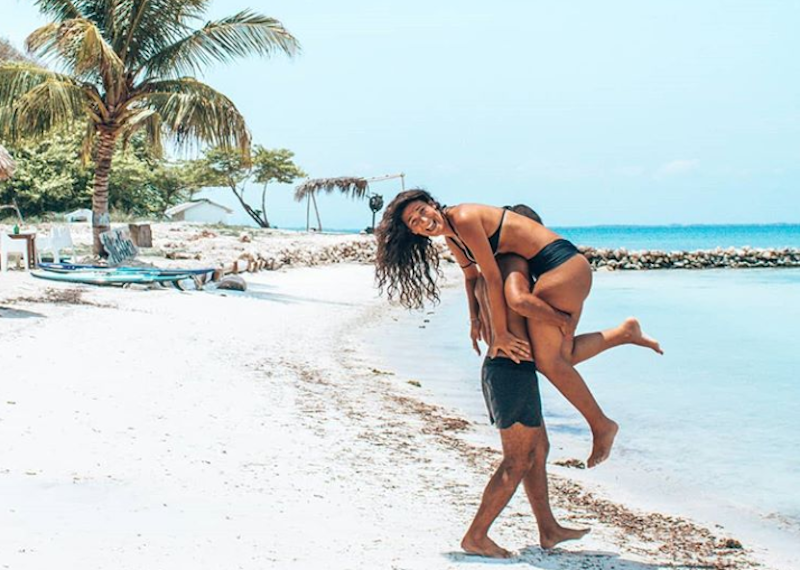 Not sure if it's because it was the place we met and everything started, or because we both grew close to the ocean, but we love the beach. It's our special place. Whether it's going for a walk at the beach or a freediving session, we love it.
We both are food lovers, so eating out, trying that new restaurant or a new place is always a good idea. If we had a dancing session after, even better. While traveling, sometimes is difficult to have friends in the new places we visit, so we love to just go out together, have some drinks and hit a dance club!
Not wanting to be a hypocrite here, staying on our pajamas, getting some popcorn ready and watching a few series in a row is something that we love and do very often (maybe too often?).
DID BEING A NOMADIC COUPLE STRENGTHEN YOUR RELATIONSHIP IN COMPARISON TO YOUR 'OLD LIFE'?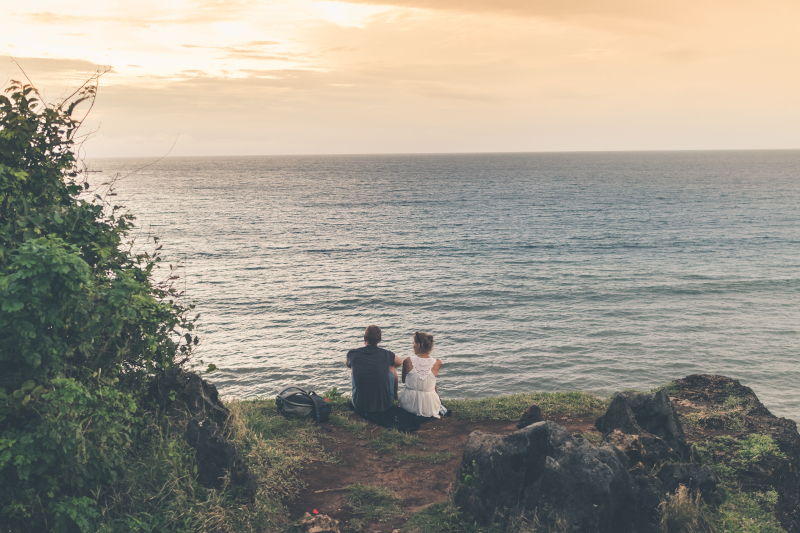 Such a good question. The answer is: absolutely! Sometimes we find ourselves trying to remember how our lives were and our relationship before we became digital nomads and we feel like we haven't created memories back then.
This lifestyle allowed us to create so many strong memories all over the planet. And we learn more about each other in these past 2 years living a digital nomad life together than in the previous 7 years altogether.
We experience so many different things, cultures, food, religions, experiences challenges, obstacles… And by living that we learn, we grow and transform every day to the best version of ourselves. And all this, together. And that took our relationship to a level we never imagined, stronger than ever.
https://blog.nomadsoulmates.com/wp-content/uploads/2020/05/remote-love.jpg
1008
1200
Aline
https://blog.nomadsoulmates.com/wp-content/uploads/2021/02/Nomad-Soulmates-Logo-small.png
Aline
2020-06-13 18:22:06
2020-06-19 21:32:24
A digital nomad couple celebrates their love for 12 years