Digital Nomad dating scene in Chiang Mai – an Interview with Johnny FD
In this interview with Johnny we are talking about what the Digital Nomad dating scene in Chiang Mai looks like as it is THE hot spot for remote workers and location independent people.

Johnny spends a lot of time in Chiang Mai and is very active supporting the entrepreneur & Digital Nomad community with weekly events. Therefore he is the perfect going to person when it comes to community questions related to Chiang Mai.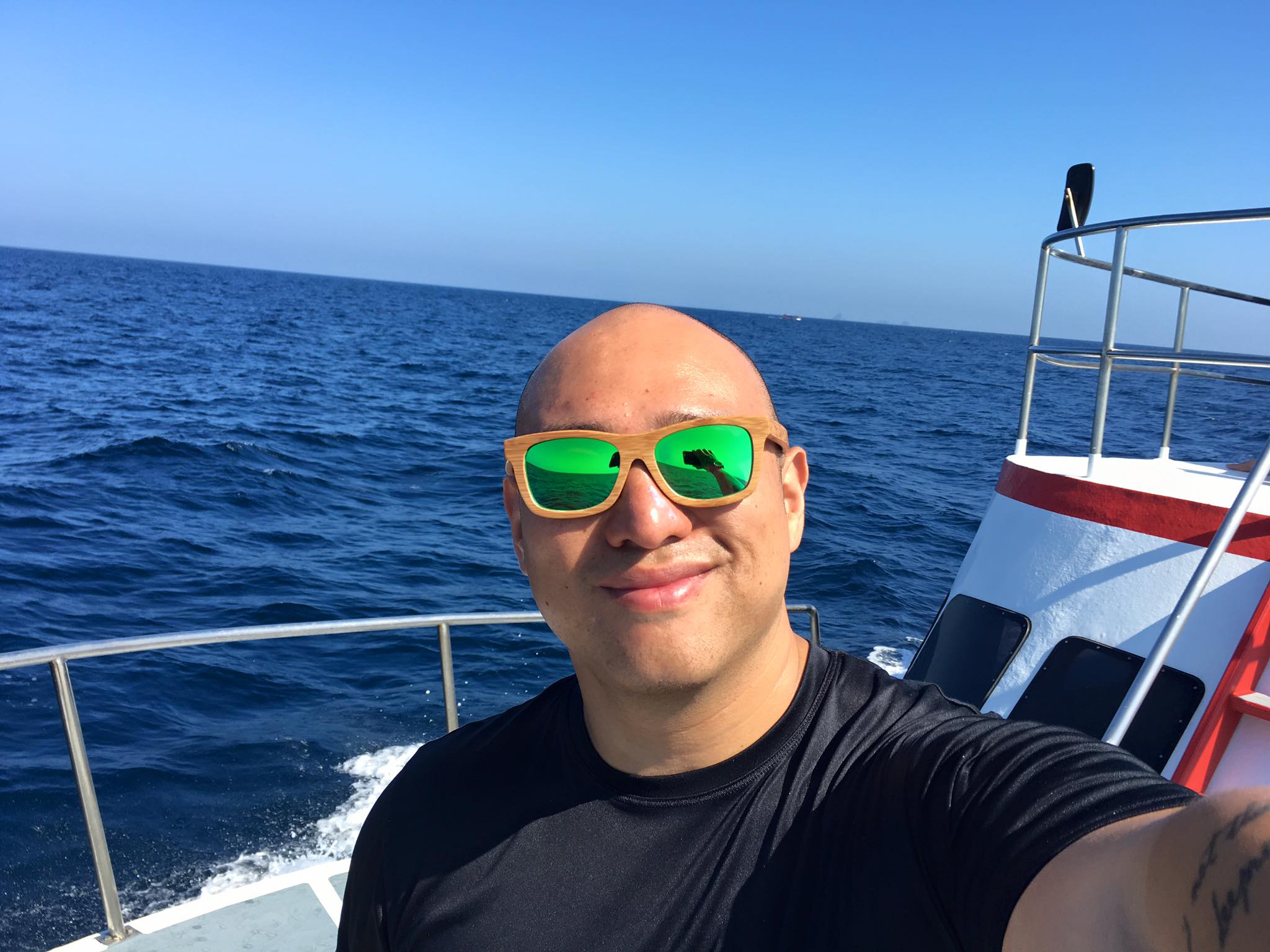 Aline: Thanks for your time and joining this interview Johnny! I was wondering if in your opinion Chiang Mai might be the perfect spot to find a nomadic partner / Soulmate? If so what makes you think so?
I would say yes and no. In Chiang Mai you have a chance to meet someone really amazing because there are so many people and it is also almost 50 / 50 men and women. Every Friday at our nomad-coffee meetups there are about 50 / 50 men and women and at least about 100 people therefore there is a good chance to meet your nomadic partner. The downside is that most of the people don't stay very long – it is very hard unless you fall for someone you want to travel together. The chances that someone is going to leave is within the next month or two.
Aline: Do you think their visa-length is playing a big role as well? In most cases one visa lasts only between one and two months, right?
Yeah people either fly in and they get 30 days or they come for a 3 months visa but either way almost nobody stays longer than 3 months. So unless you make a very solid connection and you want to travel together or meet up somewhere else – people always coming and going.
Aline: It is interesting to me that you mention in Chiang Mai are 50 / 50 nomadic men and women. I expected more men than women as it brings an masculine entrepreneurial vibe that comes with a 'get shit done' mindset. I might be wrong but maybe it attracts less women? Bali for example attracts lots and lots of women. 
That is true, so I'd say in general the 'actual Digital Nomad' working from a Co Working space is mostly men probably about 80% but I think at the meetups a lot of english-teacher and yoga people also come because their community is lacking men. That might a reason why in the meetups it's 50 / 50.
Have you seen any nomadic couples, maybe even currently living in Chiang Mai?
Yah, a ton! I'd say Chiang Mai has probably more nomadic couples than anywhere else I have been. I think it is because it is a very nice and affordable place to live.
Why do you think so, Why should people come to Chiang Mai?
It has an amazing infrastructure, you find everything you need, it has a lot of supermarkets and coffee shops and it is not just like a party place.
What are your favorite dating activities in Chiang Mai? As an Chiang Mai expert can you recommend people what they can do?
Of course, great dating places and activities in Chiang Mai would be:
– rock climbing (indoor or outdoor)
– cliff jumping!
– there are a lot of coffee shops
– craft beer places
– wine bars etc.
As you have been in a nomadic relationship before, do you feel it is very different from a 'classic' relationship? Was it in any way different?
Yes. I think it's more normal. Obviously because you are both traveling. In a sense it is more adventurous dealing with less responsibilities and therefore you have more time for each other. It is almost like a normal relationship but more fast forward because you spend much more hours together within a week that you would normally spend in a month in a 'normal lifestyle'.
Was it sometimes challenging to be that close so fast, I think a lot of things in the digital nomad lifestyle happening very fast. Maybe also being influenced by the limitation of a 30 days visa. There is not so much time to get to know each other and making the decision traveling together.
I think it is actually easier because of the less responsibilities that a normal life comes with and you end up enjoying each others company more going on vacations together. You pretty much end up learning living together.
What would you do if you are dating someone you are falling for but this person never traveled (maybe is a local) but she is curious about this digital nomad lifestyle?
The first thing for them would be having some passive income on the side so they would feel more comfortable with traveling not thinking to much about making an income. Then I would do like a test and go with them on a shorter trip to give it a try.
Do you think the nomad dating scene is changing in the next couple of years, maybe even in Chiang Mai?
It is changing every day. I think most people really want to meet a life partner and not just a hookup with a backpacker because people kind of get bored of the routine that after a few days this person is just gone. So I think a lot of people in the beginning they just want to have a fling and some fun but the longer one is a Digital Nomad and they travel the more they seek someone sustainable and a partner they can travel with.
Do you think this need comes from experiencing loneliness on the road?
Yep I think so. It is always nice to have someone to travel with. And if it is a partner it is even better than you know just traveling with a friend.

Having a partner to cuddle with sitting in coach is better than flying business class alone.
About Johnny
Johnny FD is the Author or of two books and Host of the Travel Like a Boss Podcast. Visit his travel and business blog.
Have you ever dated in Chiang Mai or would like to share a secret spot for a great date experience in Chiang Mai? Leave a comment behind! 
Are you spending a lot of time by yourself? Wouldn't it be nice to find your like-minded partner to share your adventures with?
Learn how you can make meaningful connections as a digital nomad and join 20 digital nomads for a winter retreat in the mountains in Bansko (Bulgaria).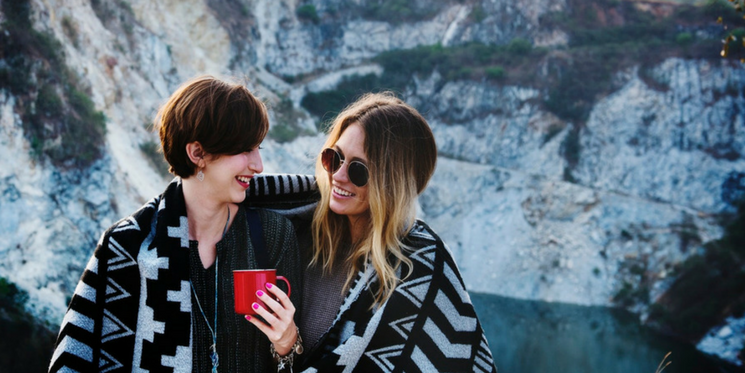 Meet 9557 Nomads for online dating at our Facebook Group
We are running a Free Closed Facebook Group for single location independent people who would like to make better, more meaningful connections with other like-minded people around the world.  Join and meet up for adventurous activities! Who knows, maybe you are bumping into your Soulmate?!
https://blog.nomadsoulmates.com/wp-content/uploads/2016/09/digital-nomad-dating-scene-in-chiang-mai-an-interview-with-johnny-fd-nomadsoulmates.com_.png
500
1200
Aline
https://blog.nomadsoulmates.com/wp-content/uploads/2021/02/Nomad-Soulmates-Logo-small.png
Aline
2016-09-20 13:17:11
2018-05-18 12:38:43
Digital Nomad dating scene in Chiang Mai – an Interview with Johnny FD