From friends to lovers – our secret how to make a nomadic lifestyle work!

It was 2013 where we met during our Master studies becoming good friends. Towards the end of our studies, we all went on a trip to Brazil. You know how such trips can either bring people together or miles apart. Many tiny, almost unrecognizable events happened which brought us closer together. Thinking about it now, the day it clicked was when we both joined a paragliding trip with some of our classmates in Santos.
From friends to lovers in Brazil
The wind was picking up and the teachers discussed whether they should let us start at all as it might be too dangerous. However, they gave it a try with Andreas, so he went first. It seemed alright, so approximately 20 minutes later, I went ahead. Once I reached the ground, Andreas was waiting for me. We noticed that the others won't be able to take a flight as the wind got stronger.
We decided to walk back to the hotel, just the two of us. It was a beautiful sunny afternoon and we had lots of fun by the beach, sipping refreshing coconuts, and at the end of the night, ate a delicious Brazilian dinner. Looking back, we might have never ended up together if the wind had not decided to blow in our favor.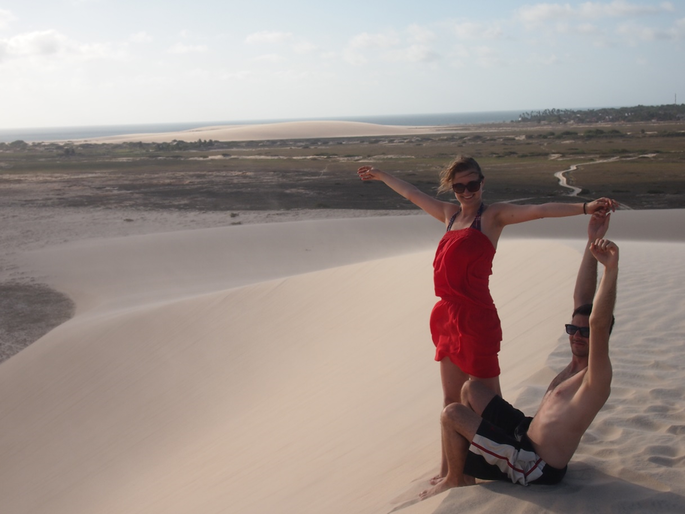 A desire to travel the world united us
Coming back to Germany and continuing our job routines was daunting for both of us. We realized that all we want to do is to hit the road again. Instead, we were dragging ourselves to work every day, hating Mondays and waiting for the weekend to come.
Do we really want to continue this struggle?
The world is full of small and big wonders, which we were longing to explore. But how on earth should we go on about it? Travel has always played a big role in my life and I've been following travel bloggers for years and also heard of the so-called 'Digital Nomads'. However, I couldn't imagine yet how it could fit with me or us. I believe I wasn't supposed to see it yet, as I wasn't ready for it back then.
Will our relationship survive this confusion?
Andreas and I continued to be clueless of our next steps for several months. We knew we wanted to be together but we also didn't know where life would take us. We were both looking for new jobs, while he continued to work for his company and I volunteered at a social business in the Philippines. It was a very threatening time for our relationship.
Finally, I got a job offer to work at a social startup in the health care sector in India and Andreas did not even think about staying back in Germany. I moved to Bangalore and Andreas started to work for a social startup incubator based in Auroville.
The new "long distance relationship" worked perfectly fine and we enjoyed our freedom during the week and the travel-packed weekends equally. It is important to know that you can stay in the relationship and pursue your dreams both at the same time.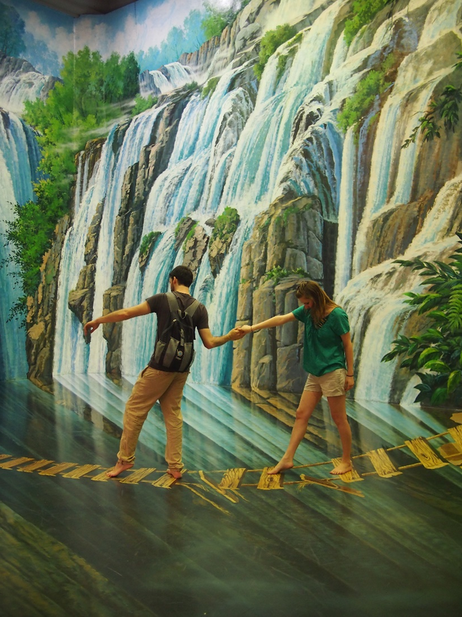 The need for money pushed us into freelancing
At some point, Andreas was running out of money and so he started working for German companies as a freelance ghostwriter and project manager on the side.
This was the start of our nomadic lifestyle as a couple. He showed me that it is possible to live location independent around the same time I started doubting my decision to have come to India, as I felt stuck in my job once again, only on a different continent this time.
I now work as a virtual assistant for several entrepreneurs and companies, while we both take on the occasional content writing job.
Long term goals? Not with us.
Our long-term goal is not to have a long term goal. We like to plan a few weeks ahead but who knows what happens tomorrow? For now, we are happy with the way things are. We are traveling while individually designing a purposeful life. Settling down in one place is not an option yet. Instead, we would like to have two or three home bases that we keep coming back to.
Our secret: Going separate ways when it is needed
Traveling together for a while now, we have learned to accept and value our differences. We know each other's boundaries, respect them and are honest to one another. Stability is rarely found in this nomadic lifestyle, so we give it to each other when it is needed.
We barely fight, and when we do, we have our own strategies to cool things down. One of them is to go our separate ways – be it for a few hours or a few days. We know we can trust each other, being jealous would be pointless. Events can happen, feelings can change, and life could take us into different directions.
However, as long as we purposefully decide to be with each other each and every day, we will happily continue our nomadic journey together.
A nomadic relationship can work out if both are willing to put in the effort and acceptance needed to make it work.
What do you think is needed to make it work? Share your thoughts in the comments!
About Natalia and Andreas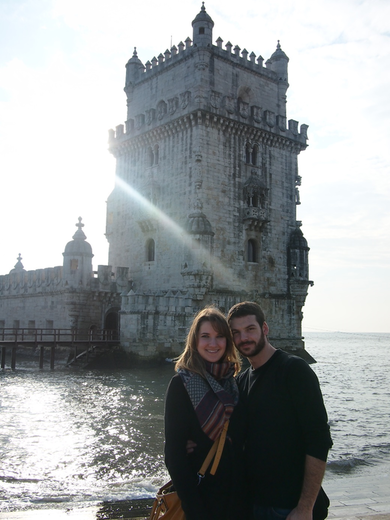 Natalia currently works as a virtual assistant and content writer for German and Swiss companies. Next to that, she is building up her own blog on which she wants to inspire others to establish consciousness in life, work and traveling.
Andreas works as a business ghostwriter and marketing expert also for German companies. Furthermore, he works on his own projects, e. g. online courses and online shops.
Are you spending a lot of time by yourself? Wouldn't it be nice to find your like-minded partner to share your adventures with?
Learn how you can make meaningful connections as a digital nomad and join 20 digital nomads for a winter retreat in the mountains in Bansko (Bulgaria).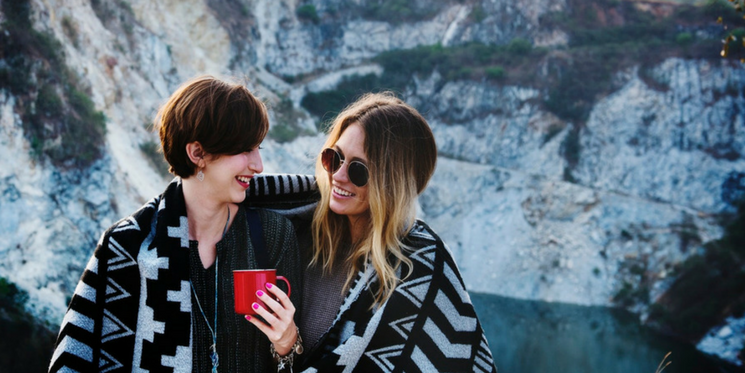 Meet 9557 Nomads for online dating at our Facebook Group
We are running a Free Closed Facebook Group for single location independent people who would like to make better, more meaningful connections with other like-minded people around the world.  Join and meet up for adventurous activities! Who knows, maybe you are bumping into your Soulmate?!
https://blog.nomadsoulmates.com/wp-content/uploads/2016/10/From-friends-to-lovers-our-secret-how-to-make-a-nomadic-lifestyle-work-nomadsoulmates.com_.png
500
1200
Aline
https://blog.nomadsoulmates.com/wp-content/uploads/2021/02/Nomad-Soulmates-Logo-small.png
Aline
2016-10-04 09:00:10
2018-05-18 12:38:43
From friends to lovers – our secret how to make a nomadic lifestyle work!