Love without borders or frontiers

We didn't meet the usual conventional way, we met purely by chance. On Airbnb to be more precise. In early 2015, I was at that stage 5 years into living in Berlin, Germany from Colombia and I was renting my spare room out to help cover the extra costs of rent.
I had a request from a young beautiful Australian girl asking to rent my place out for 2 months while she was on her solo trip around Europe, Berlin being her first stop. We exchanged Whatsapp numbers and chatted (flirted) extensively prior to her arrival getting to know one another… we even arranged to meet one week before her move in date on Airbnb while she was at her hotel, I was very nervous on our first meeting.
What next?
It's common to hear that maybe if you meet someone in person after talking online there will be no chemistry in real life, lucky that wasn't the case! It was even better in person! We spent an amazing 2 months together (she went to Amsterdam and Paris in that time as that was pre-arranged) and after the 2 months ended, Airbnb was reminding us that her move out date was coming up and that we had a big decision to make.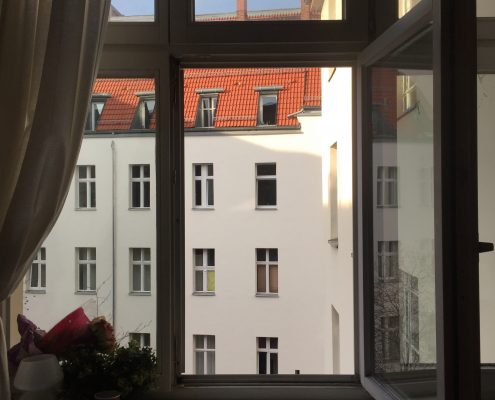 Europe
Taking a big risk, she chose to stay in Germany! She applied for a Language Student Visa in Berlin for another 12 months and we began our life together. We spent a year and a half in Berlin and instead of her travelling alone, we traveled through Europe together! I had never been a big traveller before, but meeting Tayla opened my eyes to the joy traveling brings and the experiences one can live. And in the long run it was all even greater because I was sharing it with someone I was falling in love with.
Being Colombian, my passport provides limitations compared to Europeans. My 5 year stretch of living in Berlin was coming to an inevitable end and I had to go back to Colombia. We faced another big decision to make.
Back to where I started
Does Tayla come back with me to Colombia or does she go back home to Australia? She was after all only supposed to be on a trip around Europe. In a leap of faith that up to this day I see it as an act of bravery and romance, she chose to come with me to Colombia! We packed our bags and took a flight to the unknown. We moved to Colombia's second biggest city, Medellin, and started a new chapter together…becoming Digital Nomads as a team rather than individuals!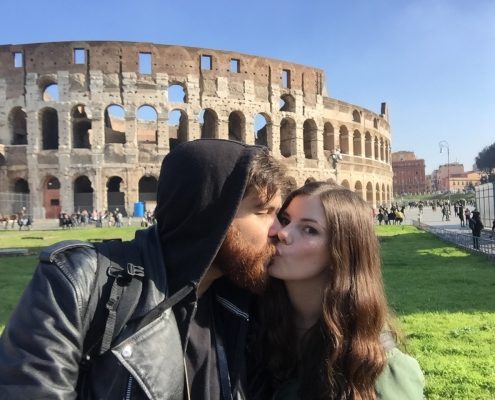 The road so far…
We've shared our life from the very first day we met. We never really got to date in the whole sense of the word, since we were living together from the start. We shared all responsibilities and we found trust and love very soon into our relationship. In a way we like to think we moved past all the awkwardness and early issues a new relationship has, and moved right into the best part of it. We're lucky that we share the same dream of seeing the world together and we've been growing as professionals and as people from the moment we met. Coming from different countries with visa restrictions we've learnt that as long as we love what we do and love each other, everything else can be sorted out. And regarding not having been able to date…well, we now get to have dates all around the globe, and we get to enjoy every place as if it was the first date we never had.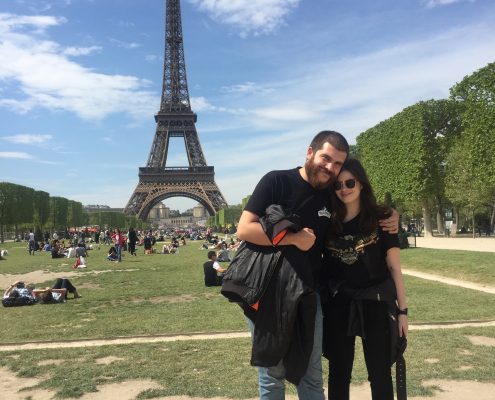 About Steven Phoenix
Steven is a Colombian born Graphic Designer / Illustrator / Content Writer who began his journey into becoming a full time Nomad in October 2016. Prior to that, Steve was working full time as a professional Graphic Designer in Berlin, Germany for 5 years. He recently co-founded St.__Studios with his partner Tayla, aimed to target a local and global audience for Graphic Design/Content Writing at an affordable rate in a bilingual environment (ENG/ESP). He works remotely for U.S based companies combating his love for work and travel at the same time.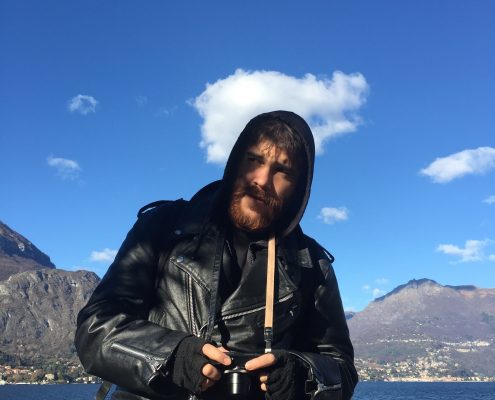 Are you spending a lot of time by yourself? Wouldn't it be nice to find your like-minded partner to share your adventures with?
Learn how you can make meaningful connections as a digital nomad and join 20 digital nomads for a winter retreat in the mountains in Bansko (Bulgaria).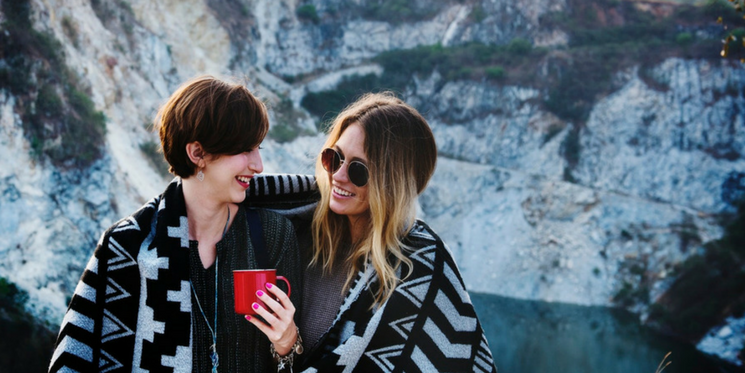 Meet 9557 Nomads for online dating at our Facebook Group
We are running a Free Closed Facebook Group for single location independent people who would like to make better, more meaningful connections with other like-minded people around the world.  Join and meet up for adventurous activities! Who knows, maybe you are bumping into your Soulmate?!
https://blog.nomadsoulmates.com/wp-content/uploads/2017/01/Steven-Phoenix.png
500
1200
Aline
https://blog.nomadsoulmates.com/wp-content/uploads/2021/02/Nomad-Soulmates-Logo-small.png
Aline
2017-01-31 17:17:38
2018-05-18 12:38:42
Love without borders or frontiers