Online Dating brought us together. Now we are traveling the world.

We have little to no control of our own love stories ~ when love happens, how, and its intensity.
My belief is that you can however, increase your chances at finding your twin flame from hanging out in places that interest you and digital dating sites. My online dating profile, he describes as intriguing and mysterious. I was 32 years old at the time, recently divorced and juggling multiple jobs as a therapist, business marketing, and graphic designer in the San Francisco East Bay tech bubble.
His profile, I fondly remember was a picture of him emerging from a lake with wet glorious hair and his spirit shining through his eyes. He was 33 years old at the time and ready to leave the OkCupid online dating site. I messaged him a few hours before he made is account inactive. He messaged me back with his email address.
This is not the love story I wanted to tell my parents. We met "digitally".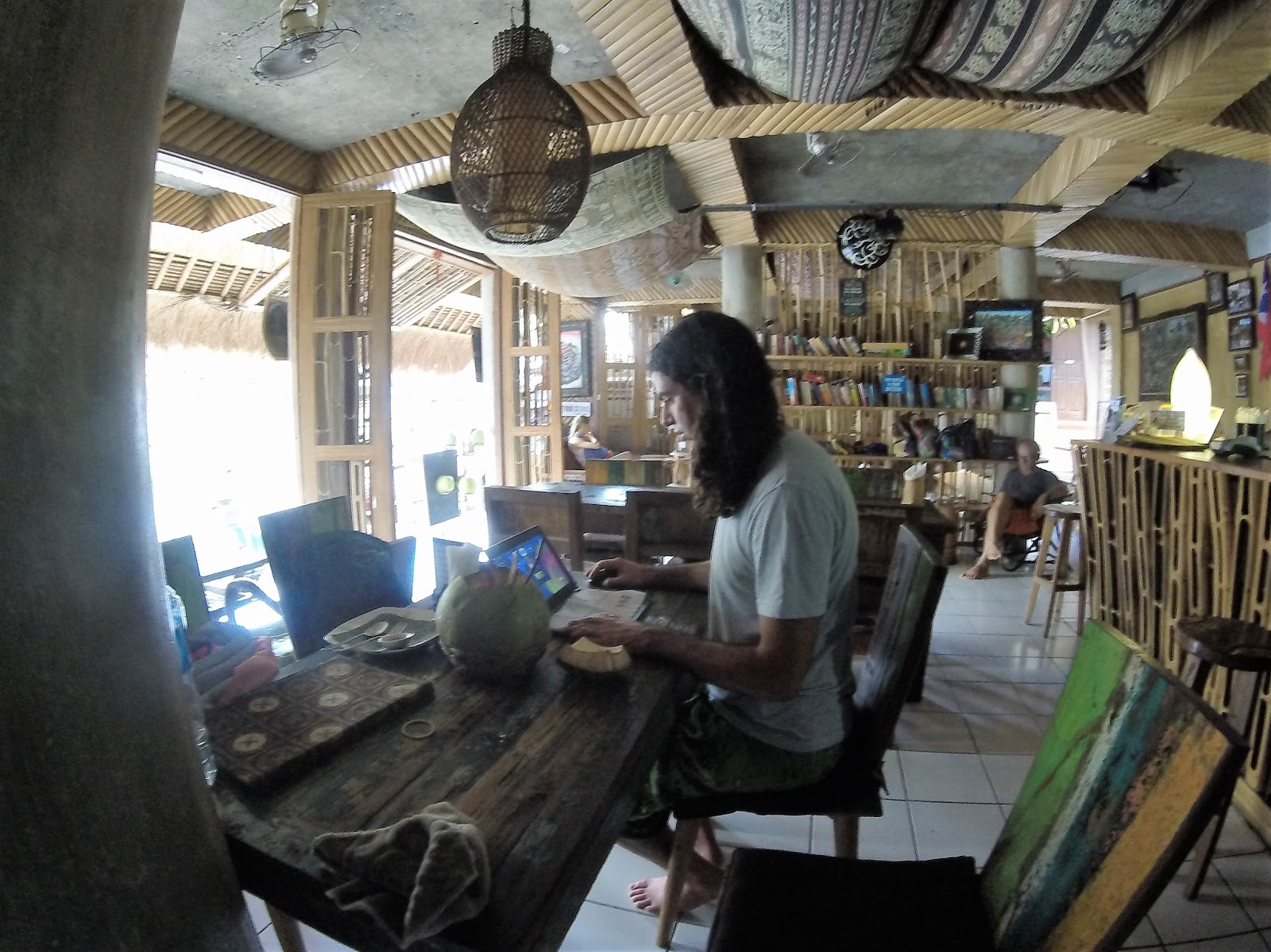 I had spent countless hours sifting through dating profiles on an average of 50 per day in a 50-mile radius to where I lived in Oakland. I was very selective who I actually met "in person" and went on three in-person dates over the course of six months. I was determined, for something that I could not define and not even sure I wanted to be long-term relationship.
I wanted a traditional love story where we meet on the street and our eyes catch each other ~ love at first sight. Things have changed. We live in a growing digital nomad culture where on the one hand, the paradox of having it be harder to connect with each other is met with the other hand of it being now easier to connect between time and space is met with both hands. Bring these paradoxes together and you have your hands in prayer.
So I did what I could like the love stories of my grandparents and family members, I arranged to meet for our first date at a grocery store. My grandparents fell in love at a grocery store, so it was only sensible. I remember the first time I saw him. It was raining heavily in the Bay Area and he was wearing a long black overcoat and sweat pants. I saw him walk through the door and I almost passed out.
I felt electricity coursing my body and I quickly hid behind a stack of yoga and cook books.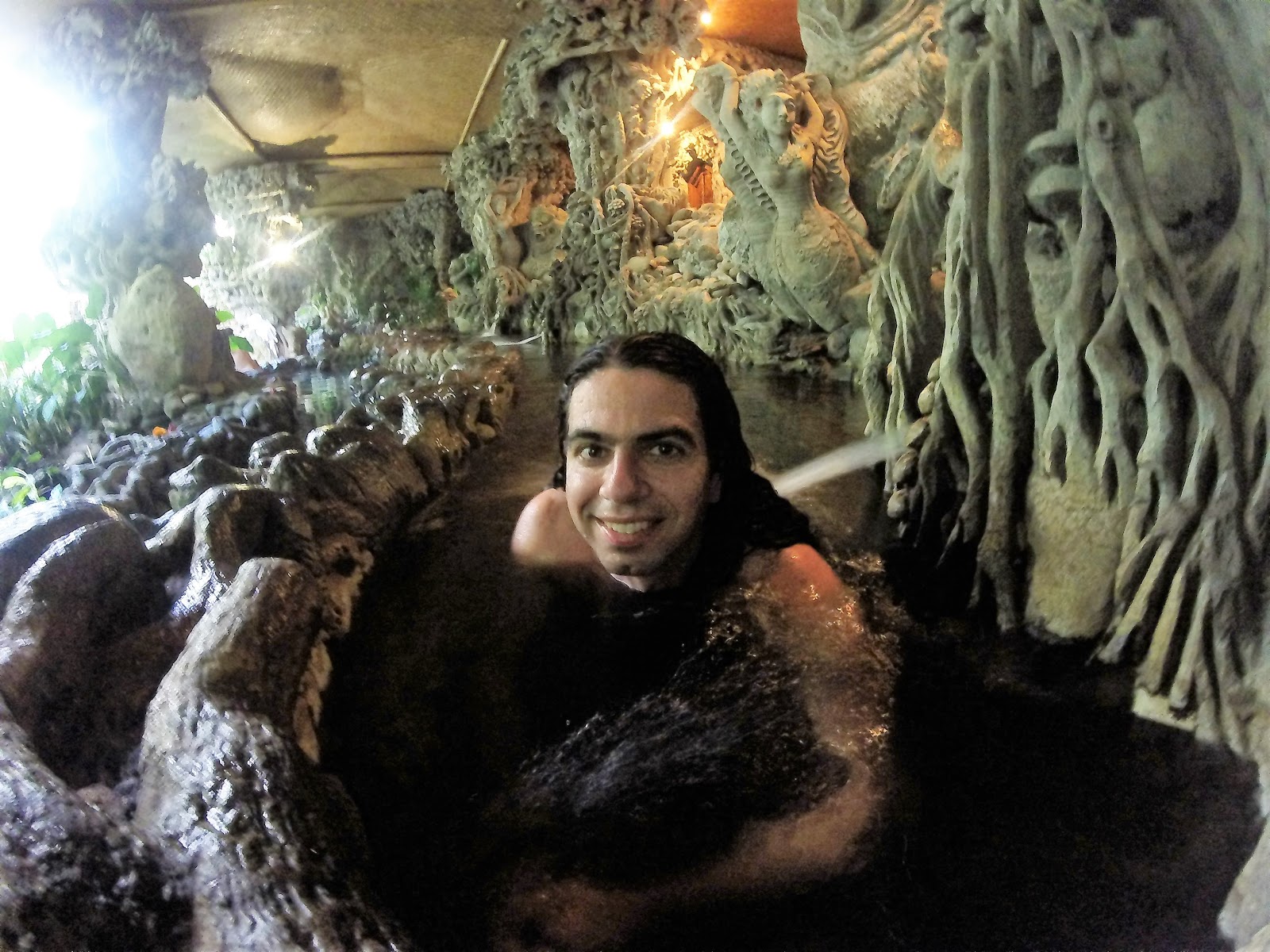 I almost didn't have the courage to meet him at the cafe within the grocery store like we planned to have chai together in the message. He was waiting, looking at the time, beginning to walk away. I said to myself, "No, Shauna, go after what you want!" and I threw myself out from a stack cookie boxes and non chalantly walked over to him. He smiled, his sweet smile. What I love about him to this day is his genuineness and honesty with everyone he meets. You feel at home with his authentic presence. What sealed the deal was our second date where he brought me flowers and a green smoothie. In all my 32 years no one has ever brought me flowers let alone a health drink.
His account of our first date was that he was interested in getting to know me. We walked around Lake Merritt getting drenched in the rain (a lake in the heart of the city), yet we did not even care. We stopped at a tree and he remembers, "you looked like the tree, at home in your element". He leaned in towards me. It gave me shivers, I blushed and shyed away.
About Shauna and Kareem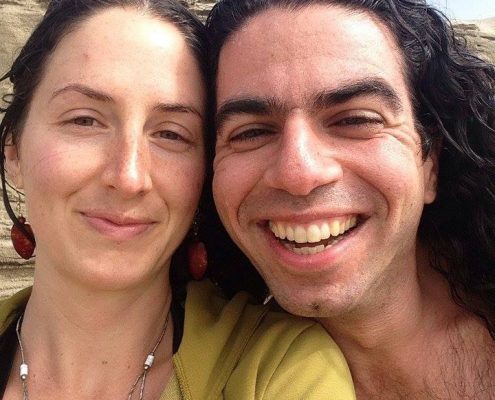 Shauna and Kareem have been together for almost two years now and decided to travel the world as digital nomads. Kareem works as a translator and is moving towards more creative writing, while Shauna is also developing creativity as a digital artist, Expressive Arts Therapist, and energy healer. A lot of people confide in Shauna that "it's hopeless" or "dating sites don't work". She is encouraging them to "give it a little time" and a lot of "looking at profiles" and with a little luck your twin flame might come your way.
Are you spending a lot of time by yourself? Wouldn't it be nice to find your like-minded partner to share your adventures with?
Learn how you can make meaningful connections as a digital nomad and join 20 digital nomads for a winter retreat in the mountains in Bansko (Bulgaria).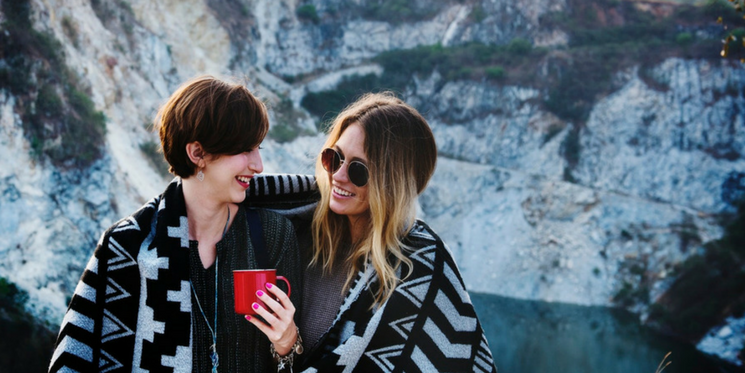 Meet 9557 Nomads for online dating at our Facebook Group
We are running a Free Closed Facebook Group for single location independent people who would like to make better, more meaningful connections with other like-minded people around the world.  Join and meet up for adventurous activities! Who knows, maybe you are bumping into your Soulmate?!
https://blog.nomadsoulmates.com/wp-content/uploads/2016/10/Online-dating-brought-us-together-nomadsoulmates.com-1.png
500
1200
Aline
https://blog.nomadsoulmates.com/wp-content/uploads/2021/02/Nomad-Soulmates-Logo-small.png
Aline
2016-10-18 08:00:53
2018-05-18 12:38:43
Online Dating brought us together. Now we are traveling the world.