She thought I was sweet talking her
We didn't meet through a dating app. In fact, I remember permanently deleting Tinder off my phone in early 2014 in Thailand. After an odd message exchange about the kind of exotic fruits this girl could fit inside her body, I was like, I'm done with this app! (And that pineapple sounds really painful.)
Hola! We're Chris and Ismary, a couple of global nomads from the US and Venezuela, respectively. Ismary and I actually got to know each other at a language center in Chicago in the spring of 2015. I was teaching her English as I worked on my TEFL certificate. At the end of the course, I had asked her out to a local beer fest. The date ended up going from noon to midnight. However, she was on a travel visa and was leaving for Paris in a few days.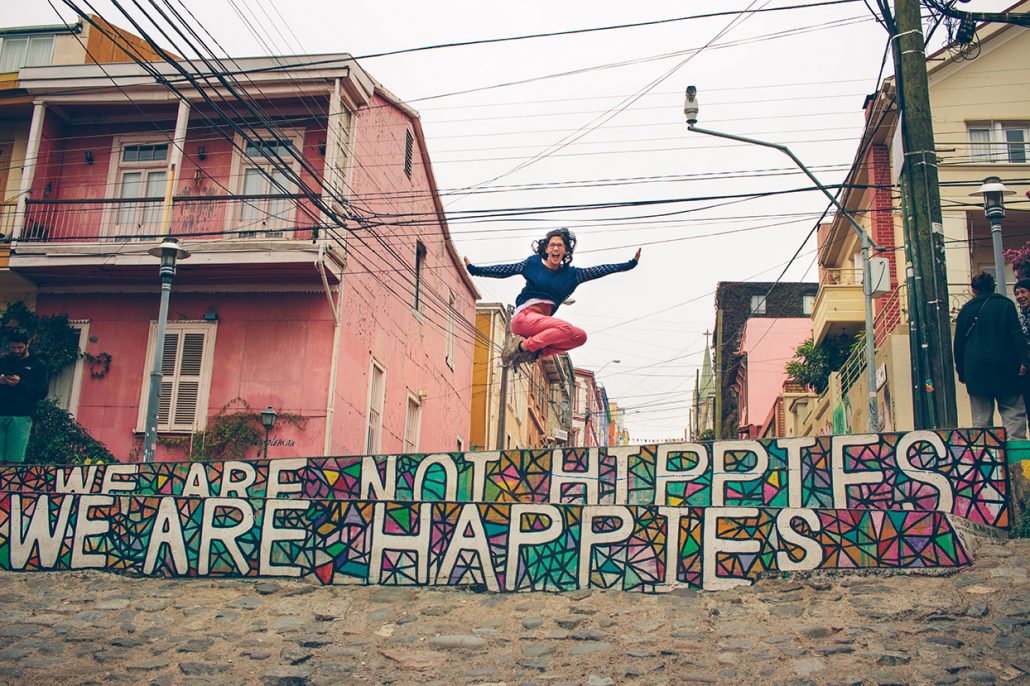 The night before she left, we went out and I asked her, "What if I met you in Europe in July? Somewhere random… like Iceland." She said, "That would be awesome but I don't believe you". She thought I was just trying to sweet talk her, but I was serious. Sometimes paths cross again but that's not always the case. I booked a one-way ticket to Iceland the next week. That following day she texted me a selfie with a confirmation ticket to Reykjavik for that same day.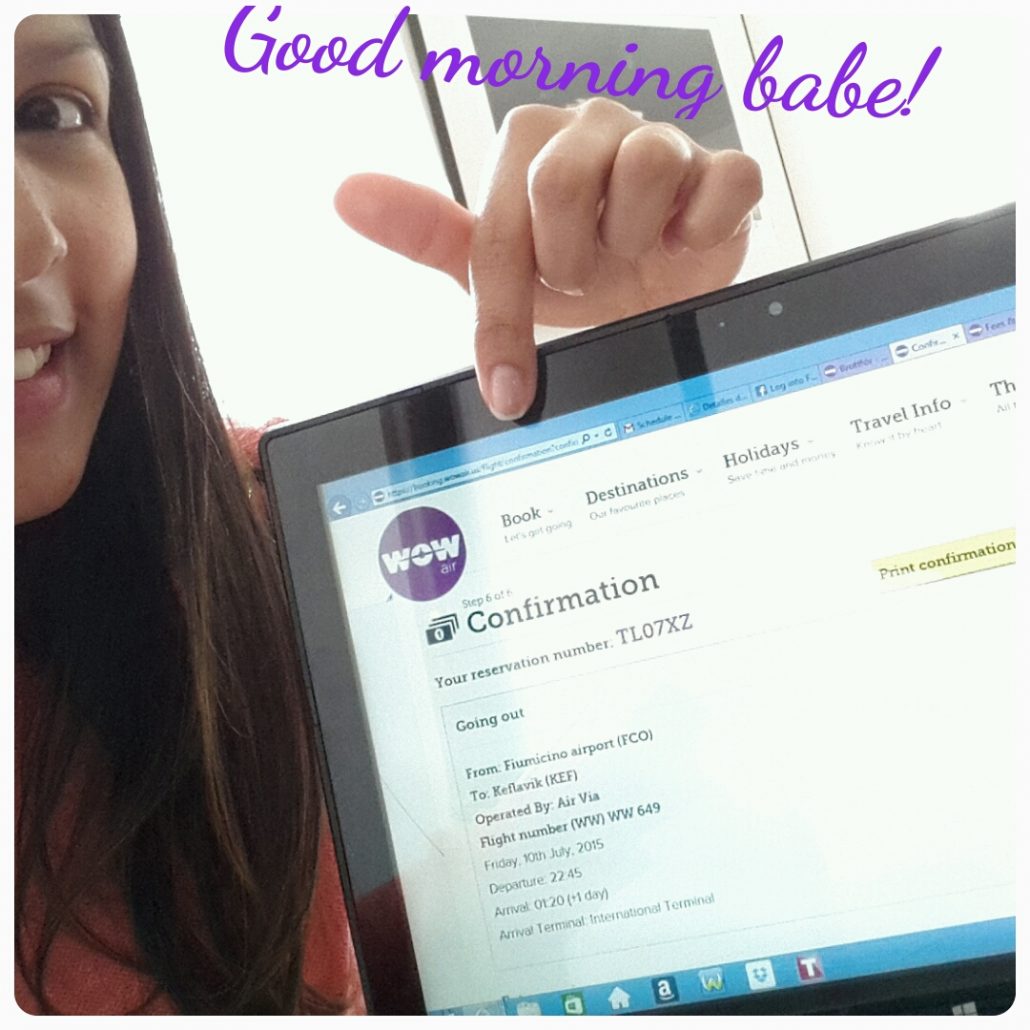 I quit my job in Chicago and we were reunited about a month later in Iceland. We country-hopped to Spain, Morocco, and France and eventually returned to Chicago. However, she was still on a travel visa in the US, so she couldn't stay long. She returned to Venezuela temporarily but we agreed to meet in Chile in January 2016.
From Normal to Nomad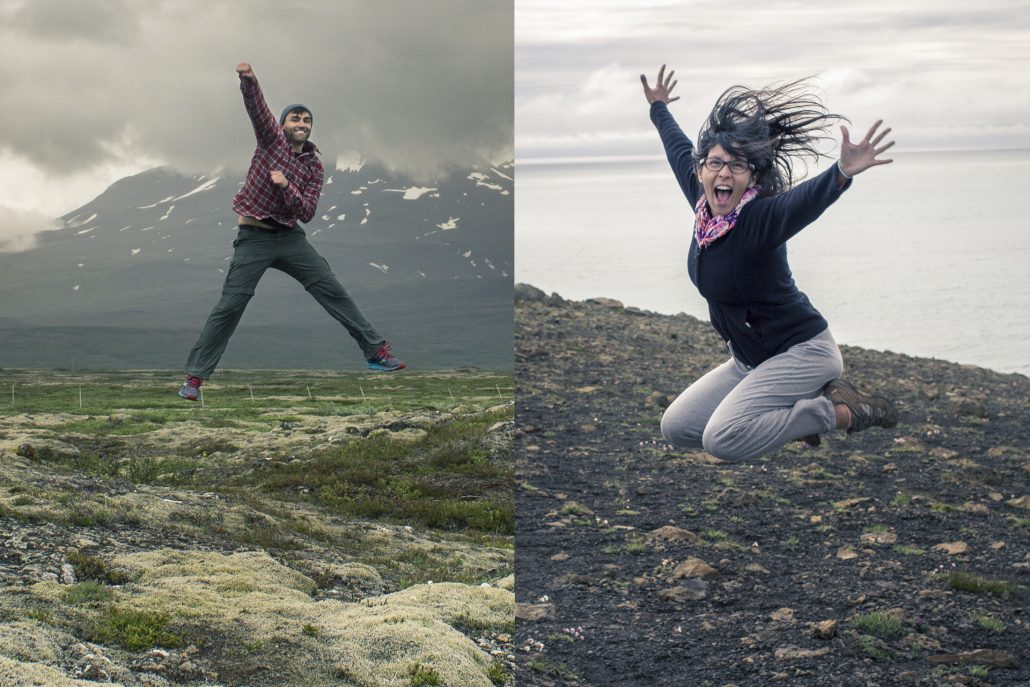 We are not that travel couple who got married and then said, f*ck it, let's travel the world! Rather we both started as solo travelers on our own independent journeys. Quitting your job is only part of the equation. You are also quitting stability, comfort, and potentially leaving your family, friends, and country. For Ismary, traveling in the US and Europe, she had to speak English for the majority of her conversations rather than her native language of Spanish.
Ismary's circumstances are a little different than mine. Becoming a digital nomad is not a thing in Venezuela. No one aspires to that lifestyle. Instead she used to dream of a company that would allow her to travel. Her original plan was to come to the US to learn English so she could obtain that type of job. Then in 2014 Ismary was recognized at her company for her 5 plus years of service. At that point as she stared at the award, she realized that that wasn't the path she wanted to continue down. It had dawned on her that she didn't need to find a global company, but she could accomplish the work/travel goal on her own. In late 2014 she left Venezuela and began traveling.
Travel or Bust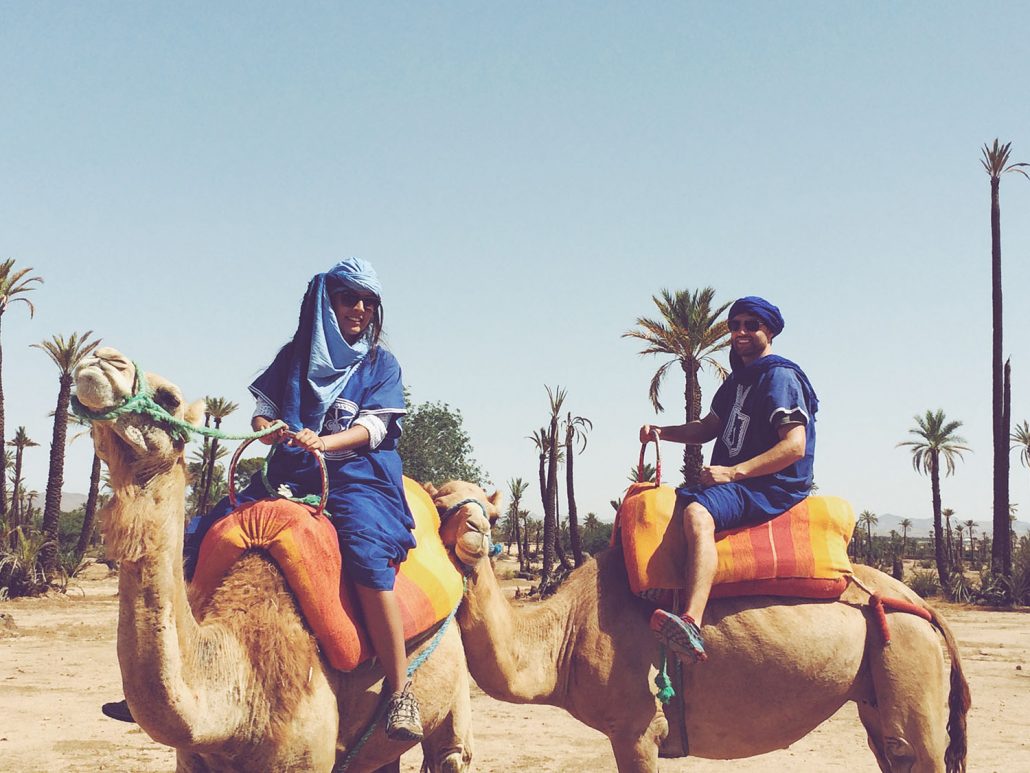 I'm not a mathematician but I think about 1 month of travel dating is the equivalent of year of traditional dating. Forget dinner and a movie, within the first month of going out we shared a dingy basement bedroom on Airbnb, were threatened down a dark and narrow laneway in Morocco, went to a electronic beach festival on the Mediterranean, shared an opened floor plan hotel room with no door between the bedroom and bathroom, took a private gourmet cooking class, and nearly froze to death lost in the Icelandic countryside. You really get to know each other quickly through those circumstances.
Single Wanderlusters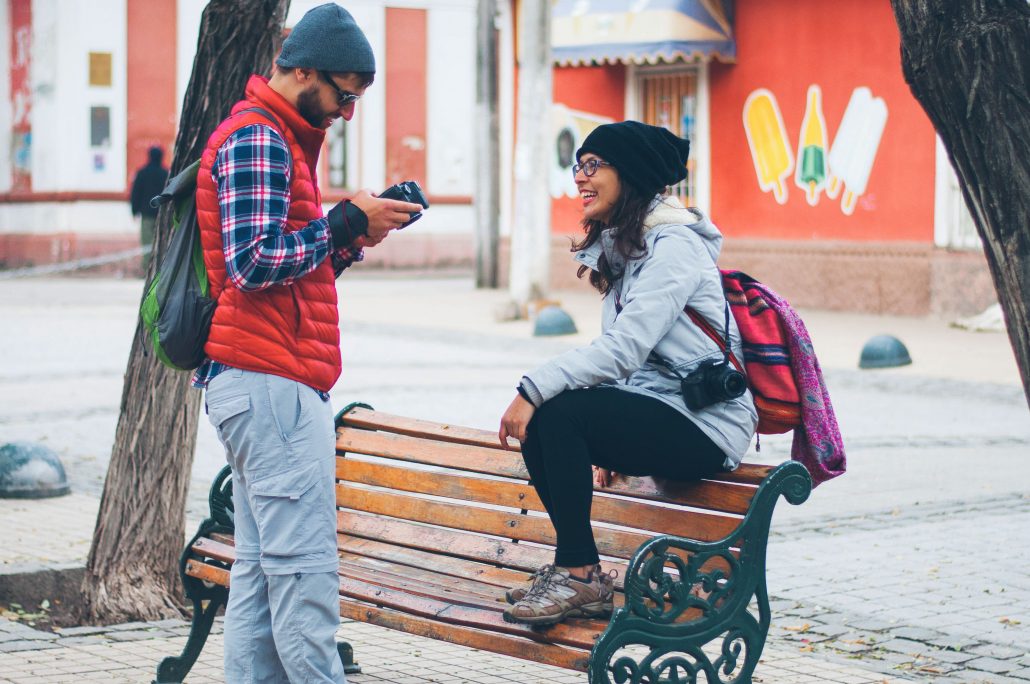 Dating while traveling is a tricky balance. On one hand, it's easy to meet other single travelers. In fact, I think it's easier to meet someone on the road than at home. One, you already have something in common in the fact that both of you aren't from the place you're currently in. Odds are they don't know many people there either. You may be naturally attracted to their accent. That's enough to start a conversation that can snowball. On the flip side, travelers travel. But knowing that you are surrounding yourself with like-minded people sets up endless possibilities for romance and deeper connections. This may be a meetup in Chiang Mai, a coworking space in New York, a language exchange in Budapest, or a hostel in Buenos Aires.
Honestly, I don't think traditional online dating would have matched Ismary and I together. We have different native languages and she doesn't share my passion for spicy Thai and Indian food. Yet, a desire to learn and teach language put us in the same classroom and the love for travel brought us together. It's how we started dating in Europe. It's what made us move into the same flat in Chile. At least a third of our relationship has been long distance so far which is new to both of us, but we find a way to make it work.
About Chris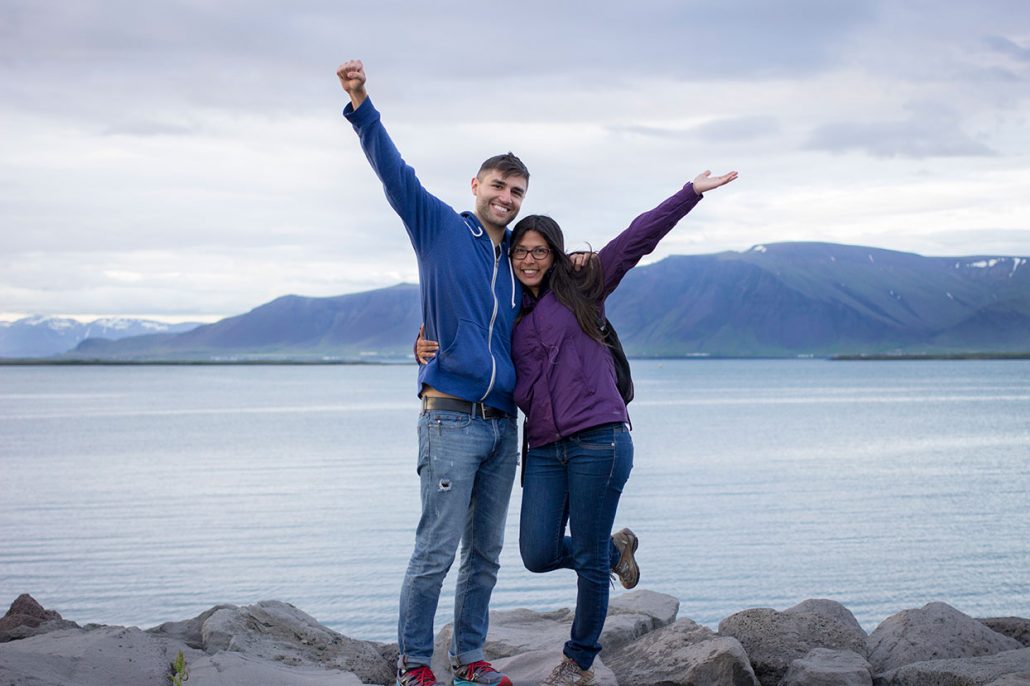 Chris is a nomadic photographer battling an addiction to maps and menus. He practices what he calls free-range photography, specializing in travel, outdoor, and adventure-based themes. After four years working as a creative director in Chicago he booked a one-way ticket to Australia in 2013 and has been traveling the world since. In late 2015 he founded his current business Nomad and Camera which specializes in visual storytelling through graphic design, photography, and videography. Check out his Instagram.
Are you spending a lot of time by yourself? Wouldn't it be nice to find your like-minded partner to share your adventures with?
Learn how you can make meaningful connections as a digital nomad and join 20 digital nomads for a winter retreat in the mountains in Bansko (Bulgaria).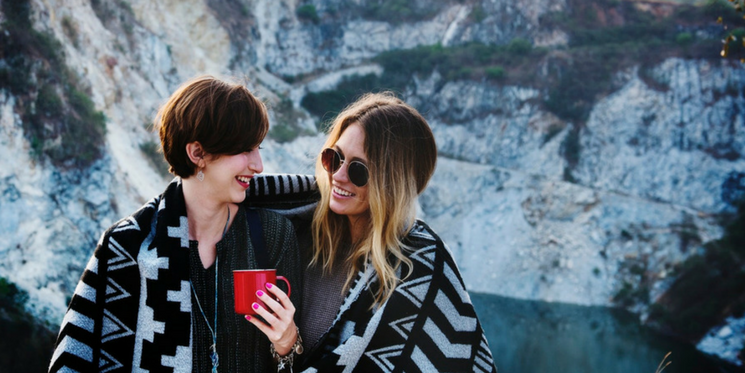 Meet 9557 Nomads for online dating at our Facebook Group
We are running a Free Closed Facebook Group for single location independent people who would like to make better, more meaningful connections with other like-minded people around the world.  Join and meet up for adventurous activities! Who knows, maybe you are bumping into your Soulmate?!
https://blog.nomadsoulmates.com/wp-content/uploads/2016/10/She-thought-I-sweet-talk-her-nomadsoulmates.com_.png
500
1200
Aline
https://blog.nomadsoulmates.com/wp-content/uploads/2021/02/Nomad-Soulmates-Logo-small.png
Aline
2016-10-25 08:00:51
2018-05-18 12:38:43
She thought I was sweet talking her