In July 2016 I was living with 10 other people in a mansion in Sicily, Italy. I was working on a co-living project with a partner who was cracking under the pressure of startup life. It was a hectic time for me. The day I arrived in Italy, my laptop and luggage didn't show up with me (don't ever fly with Vueling Airlines) and two days later the car I'd rented was totaled. In the middle of all this craziness, I met Oz. Needless to say, I was stressed out.
First Impressions
Oz was a friend of one of the other co-founders and was coming on the trip for two weeks to check it out and provide support. He told me later that he thought I disliked him. He spent his days at the house learning German on Duolingo or doing client work as a software developer, but mostly his time consisted of being his normal cheerful self (he volunteered to lead boxing exercise classes in the mornings and everyone loved them).
I was so stressed out trying to find my luggage, deal with a crazy person who was running the house, and then figuring out insurance issues on the crashed car, that I didn't take much notice of him. I remember the first time we had an actual conversation, it was my last day at the house. Oz was in the kitchen spontaneously making rice pudding for everyone. I sat on the kitchen counter and talked with him about music, travel plans and our projects we'd both hoped to start soon.
We ended it with an 'I'll see you when I see you'. He made me a take away cup of rice pudding with a sprinkle of cinnamon. We both felt there was a special connection between us. I left hoping I'd see him again.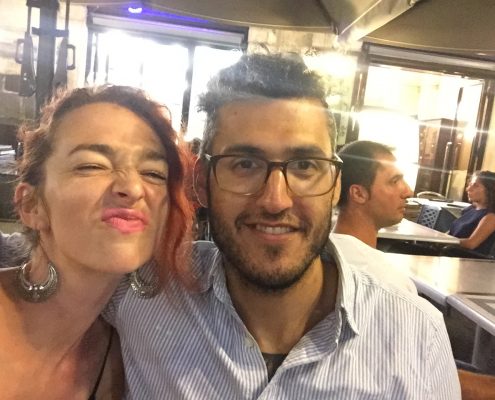 Making a Move
I got a call in August from him, telling me he'd moved back to London from Berlin. He asked if I was still planning on running the co-living location in September. He wanted to see me. I was so excited to see what could happen between us and also stressed out at the thought of trying to date someone while I was working. We agreed to have our month in Croatia in September and part ways at the end of it; no commitments and no pressure (we both had been in long term relationships and felt we needed more independence and less obligations in our lives).
Finally the day arrived when he was at my doorstep. Needless to say, that first week before the group arrived went by too quickly. After spending another 3 weeks together full-time and with 2 more left before we parted ways, Oz brought up the subject of what would happen after Croatia. In a bold move from me, I told him I knew what I wanted and that was to keep traveling with him. I don't normally feel this way about guys I date; I get bored very easily and have a horrid time being vulnerable around people.
But I felt so calm about this decision and also openly exposed to the fact that he probably wouldn't agree with me. I knew what it felt like to need to keep traveling alone and respected him if that was his decision. Mind you, I was outwardly attempting to logic everything out, while inwardly freaking out. We talked about it and decided to let it sit for a little bit.
Should we travel together?
On a bus ride to Split, Croatia with the group that weekend, he brought it up again and said he really wanted to keep traveling with me. I calmly asked him if he was sure, because my fragile heart didn't want to get excited about something that was just a passing comment. Yes, he said, he was dead serious and excited to join forces and travel the world with me.
We turned to our friends and announced it to the group; it felt like we'd just announced we were engaged and I felt just as excited for our future adventures. Since then, we've started two companies (Tee Love and Hungrydev) and traveled to London and now Thailand (Bali is our next stop).
What Real Life Looks Like
I don't want anyone to think this is a stereotypical "my life is now perfect" story. We almost broke up while in London in October. Staying with his Turkish family and meeting his friends he's had since the age of 3 was super intense.
When we started Hungrydev, it was initially structured as an all-inclusive coding bootcamp that no one signed up to. We ended up pivoting the business model to just teaching coding workshops at a much lower rate (which got lots of sign-ups), but all the stress landed on Oz's shoulders to teach it.
It caused a major rift in our relationship that we had to work through. We're currently putting the project on hold until we either find a teacher or a better business model. We both worry about making enough money to take care of each other and keep traveling. We get stressed out and tired like normal people.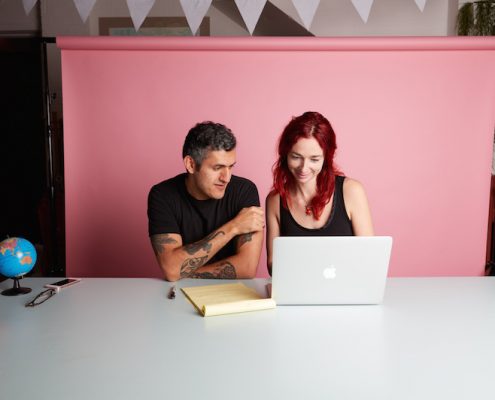 Jump. It's worth it.
But most days we wake up and have a long chat in bed cuddling and talk about our dreams from the night before or the intentions we want to set for that day. We exercise together and make breakfast before parting for the day. Our days involve lots of laughter and openness. We eagerly seek out time for each other because it still feels like that first time in the kitchen when he was making pudding. Talking to Oz still feels like home. The world just seems like a better place when he's by my side. More worth living.
About Brittnee Bond
Brittnee studied law in college and worked as an intellectual property paralegal in the US for six years. Since moving away from the US, she has been working with co-living and co-working spaces, organizing and running retreats, setting up marketing campaigns and leading community outreach (she's currently spicing things up for Punspace in Thailand). She's also the co-founder of Tee Love, a tee shirt brand that blends hip-hop and yoga.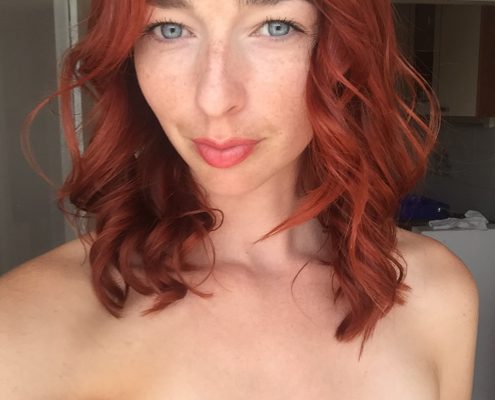 Are you spending a lot of time by yourself? Wouldn't it be nice to find your like-minded partner to share your adventures with?
Learn how you can make meaningful connections as a digital nomad and join 20 digital nomads for a winter retreat in the mountains in Bansko (Bulgaria).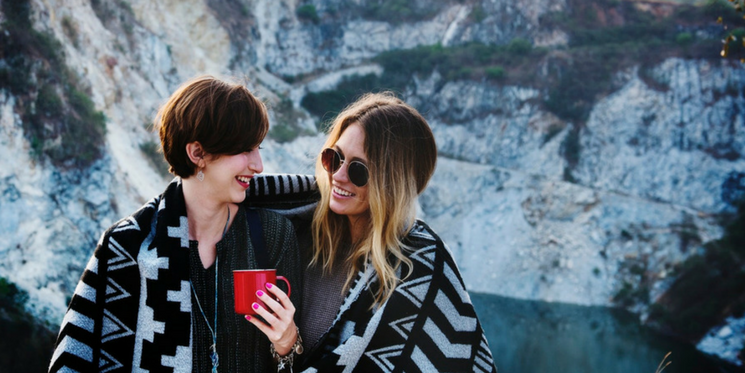 Meet 9557 Nomads for online dating at our Facebook Group
We are running a Free Closed Facebook Group for single location independent people who would like to make better, more meaningful connections with other like-minded people around the world.  Join and meet up for adventurous activities! Who knows, maybe you are bumping into your Soulmate?!
https://blog.nomadsoulmates.com/wp-content/uploads/2017/01/Jump.png
500
1200
Aline
https://blog.nomadsoulmates.com/wp-content/uploads/2021/02/Nomad-Soulmates-Logo-small.png
Aline
2017-01-17 08:00:53
2018-05-18 12:38:42
Jump. It's worth it.